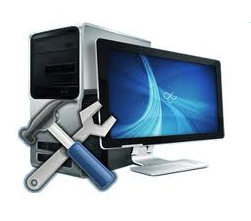 With computers stimulating automation in each and every spectrum of our lives, we are rolling in deep and deeper into an almost mechanical era. The age of machines is here and the only lubricant it needs to ripe and glow golden is effective computer hardware and software maintenance, upgrade and repair. Since the year 2008, intensive research into providing a comprehensive range of specialized computer repair services firmly positions us today on a seasoned base in Delhi, India, as 'Quadri P C Solution', a name that millions across the country depend on, for customized and cost-effective Hardware and Software Repair and Maintenance Solutions.
Computer and PC Components Assembling, Dealing and Retailing and Computer Hardware AMC and Computer Repair services continue to rank the most popular among our plethora of optimum utility offerings that also, include Software Installation, Upgrade and Data Recovery services.
The far-fetched vision of our proprietor, Mr. Mozammil Quadri, our association with world-class computer hardware brands, expert professional assistance and prompt custom-tailored solutions are some of our most treasured attributes, cumulatively responsible for our steadfast growth in this challenging domain of providing the most effective computer Hardware & Software Maintenance, Computer Repair and Support services.